Drainvac is proud to present you the CanSweep: a floor inlet that works like a valve, and it is made in Canada by Vaculine. Unlike its competition, the CanSweep has more suction power by reducing unnecessary elbows, therefore gaining maximum airflow for an effective cleaning. Easy to use, a slight toe tap on the door cover snaps open or close the inlet valve.Its mechanism is designed to completely shut or open the door in order to avoid air leaks, thus suction loss, contrary to the competitors. Its particular design offers a larger contact area for an easier operation and does not obstruct the inlet's opening.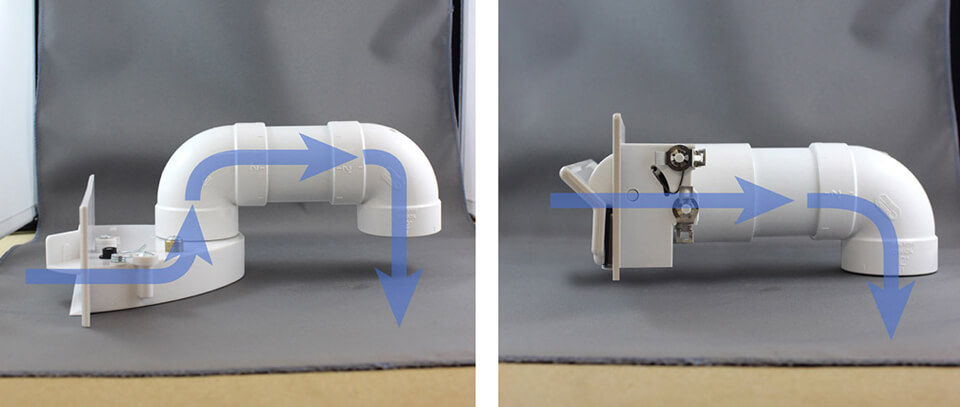 The CanSweep includes instructions and a cutting template to make installation a walk in the park. It comes with a push tab wire that securely holds low voltage wires in place, thus requires no tools. The rear outlet was designed for an easy installation in tight spaces while allowing dust to exit directly into the piping system.

If you are still not convinced, watch this short comparative video – The Suck It Up Challenge!