We have come a long way from our first VacReel built in 2014. Now as a reference in the commercial and industrial environment, the VacReel has become the ideal hose reel for all types of industry that desires an ergonomic tool connected to their central vacuum system.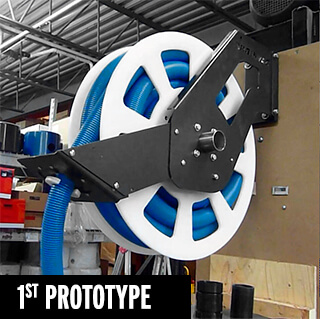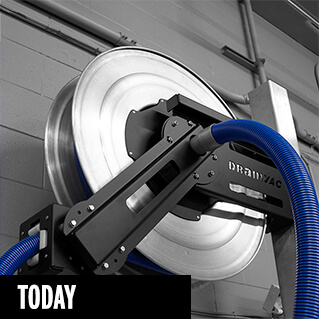 Today, the VacReel is more and more present in the car wash industry. Equipped with a chemically resistant commercial hose, it can be installed either on the wall, the ceiling, or even on the floor thanks to the arm guide which can be positioned into two different angles in order to lead the hose into the right direction. A proximity switch, a hose holder and two accessories are included.
Several options are also offered such as:
Anti-static hose
Compressed air line incorporated to the reel
Water line incorporated to the reel to clean floors, for example.
Here are some installation examples: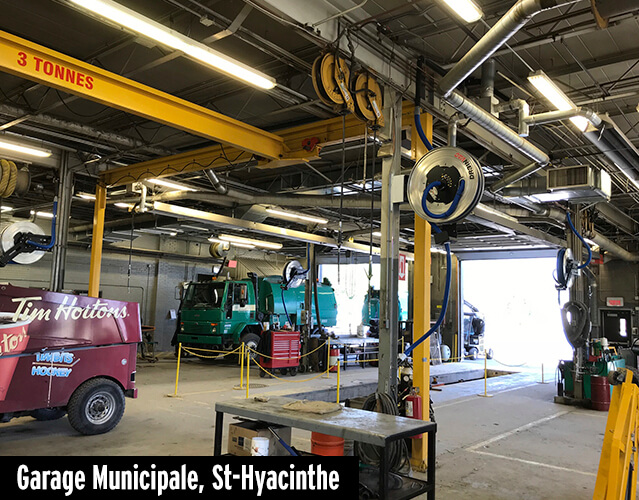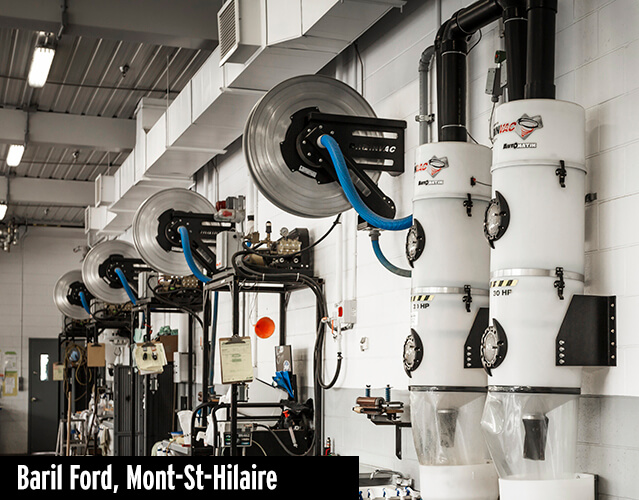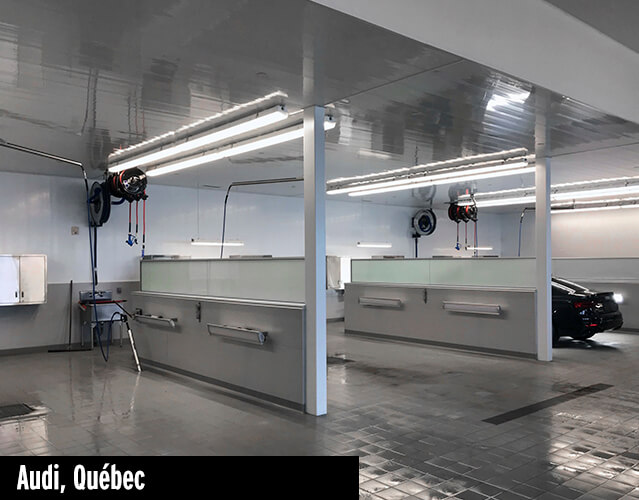 The VacReel has also led us to design a new tool: the VacReel Kart. It is a two-wheeled frame on which the VacReel is installed and connected to a Drainvac unit such as a Cyclonik system. This combination can be used as a mobile centralized commercial vacuum: the perfect solution to a pipe-free cleaning system that delivers as much power as a standard wall-mount unit.