Dust Bags & Filters
This model uses the following dust bag and cartridge filter.*
Model 2AC9922-CT requires the SAC20 and FILT25, whereas model 2AC9922-CTH requires SAC20 and FILT31.

- The dust bag must be changed when it is full.
- The cartridge filter must be cleaned monthly or if necessary.
*The use of a dust bag and a cartridge filter is mandatory for this model. Improper usage will void the warranty.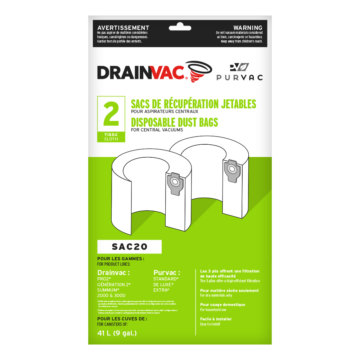 SAC20
Add to cart
3-ply cloth

Capacity: 9 gal. (41 L)

Quantity: 2