Dust Bags & Filters
The use of a dust bag and a cage filter is mandatory for this model. Improper usage will void the warranty.

- The dust bag must be changed when it is full.
- The cage filter can be washed whenever the dust bag is replaced. Make sure it is completely dry before it is put back into place. DO NOT PUT IN THE DRYER.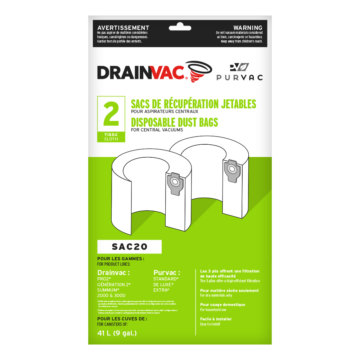 SAC20
Add to cart
3-ply cloth

Capacity: 9 gal. (41 L)

Quantity: 2
FILT07DVI
Add to cart
For metal cages

For 9 gallons (41 L) vacuums